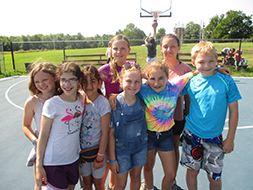 August 14-August 19, 2022 (WACkY*)
South Hero, VT
Coed, Ages 6-16
Cost: $1,285 + $50 registration
Please click here for online registration or PDF camper application materials.
Financial assistance may be available.
PLEASE NOTE: Per our COVID-19 protocols, all campers and staff will be required to be fully vaccinated prior to the start of camp.
Barton will once again be bringing the fun and excitement … Read the rest